Hello all,
Apologies for the lack of posts lately. I didn't mean to disappear so abruptly. It has just been a very hectic, and very tiring, couple of days. Nothing too exciting mind (IE no blog stories); just work (Vanna's job, not mine; can't work just yet) and family (again Vanna's, not mine; though I suppose they are mine too now!) commitments that have meant we've hardly been home since Thursday.
In fact, the past three days we have left the house before 8am (I've had to wake up at 7!) and not got back until after 10pm. Awful right? Understandably I've not had much time on my computer. Hence why I haven't blogged since Wednesday.
*sigh*
But I'm back now.  And…I really don't have much to report. I returned Destiny on Friday, which was a sad moment. I watched football and saw family on the weekend (interesting for me, not exactly riveting stuff for you), and then today Vanna gave blood. That is about it. As I said before, nothing eventful has happened since I last posted.
But don't despair just yet because I have pictures! Well, three pictures but still, plural pictures!
Yes, that's right. To make up for my sudden absence, I made Vanna (that's how marriage works!) take pictures of the trees with her nice camera. Fall is always a beautiful time of year, but there is something magical about it here. Though this weekend's journeys around Crow Wing County have been rather draining (waking up at 7am is like torture), they have at least led to some scenic driving.  Admittedly the pictures below is a very (very) small sample but you can still get an idea of how pretty it is right now.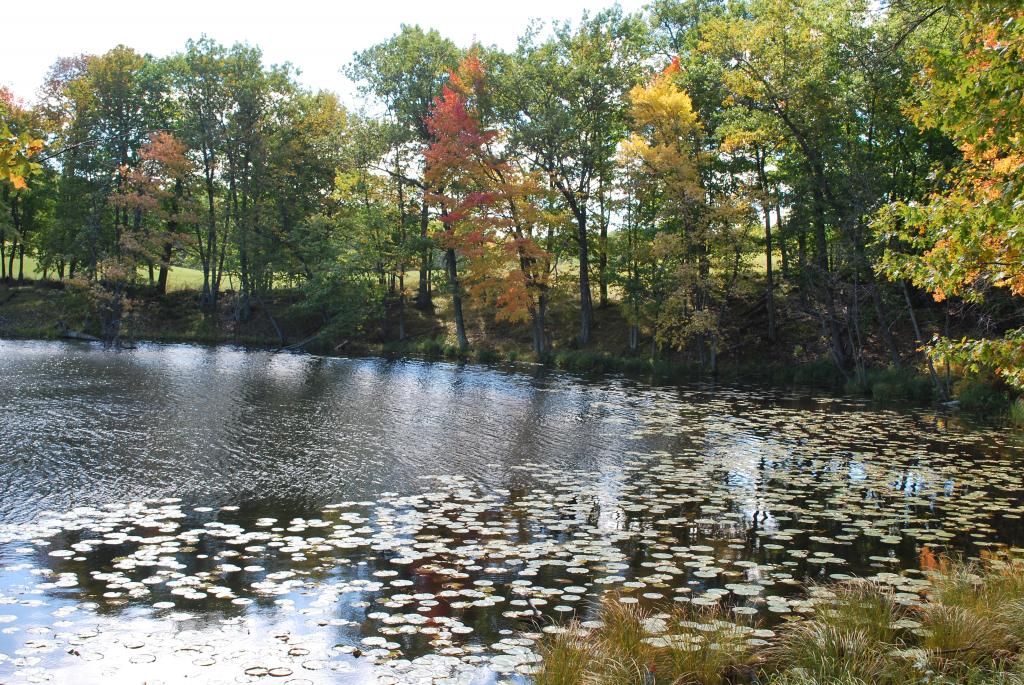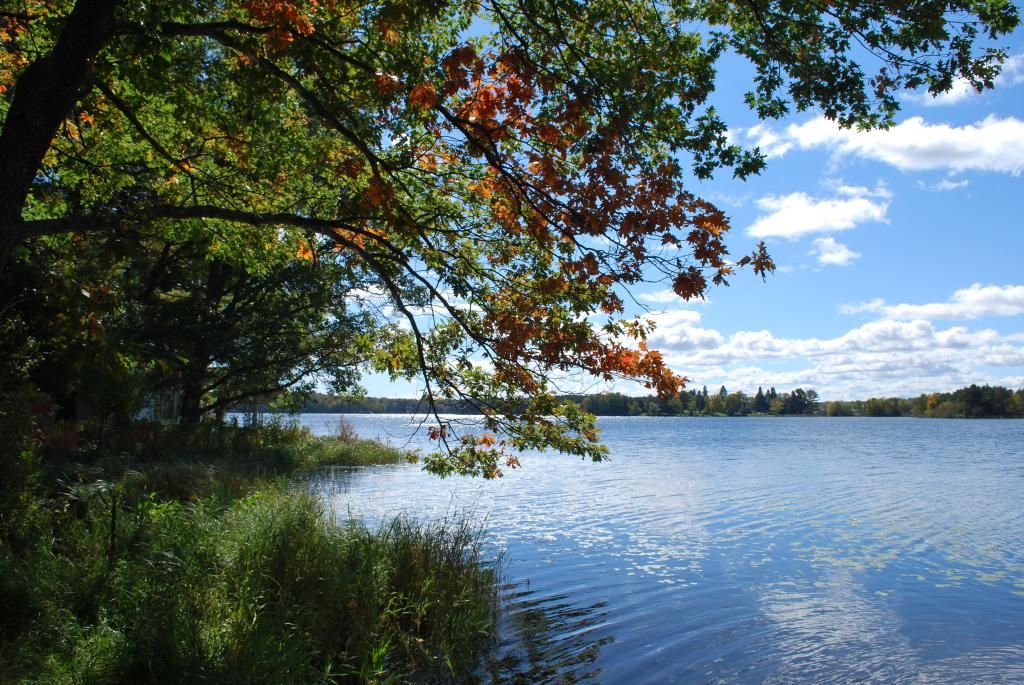 Not many pictures I know (Vanna's camera died just as we found a great spot…typical), but as this is Vanna's favourite time of year, I expect I'll have a bigger album to upload sometime soon. Depending on whether we have the time or not, we may head to Duluth to see how the trees look there. Even if we don't have a trip like that, it is my first Autumn in MN (September, October, November and December are all new) so we're bound to do something interesting before the season changes.
Urgh. I don't want the season to change. I like Fall; why can't it stay like this forever? Winter just means snow. And in MN, snow really means SNOW. Autumn here might be great but you can't truly enjoy it. Why? Because you know that when it ends, you're then got six months of awfulness. It is like a Sunday evening as a child; you might have a nice night lined up but it is tempered by the fact you have to go to school in the morning. Except in this case, you have bitter winds, bitter colds and bitter, never-ending snow to look forward to.
The worst thing is I haven't even experienced a full Minnesotan winter yet! My last trip here didn't start until January! How can I feel this despondent after only three months? That isn't good! What is going to happen to me when the snow hits in November? (if not earlier!) I'm dreading it. The snow novelty ran out a long time ago but the white blanket is going to turn again anyway, like the unwanted party guest that it is. And no matter how much I want to enjoy these next few months, I won't be able to because I can't forget what is on the horizon (its snow, people; lots and lots of snow).
Ugh. Minnesota sucks. Whose idea was this to get married and live here?
*sigh*
Can't we just move to California or something?
Alex